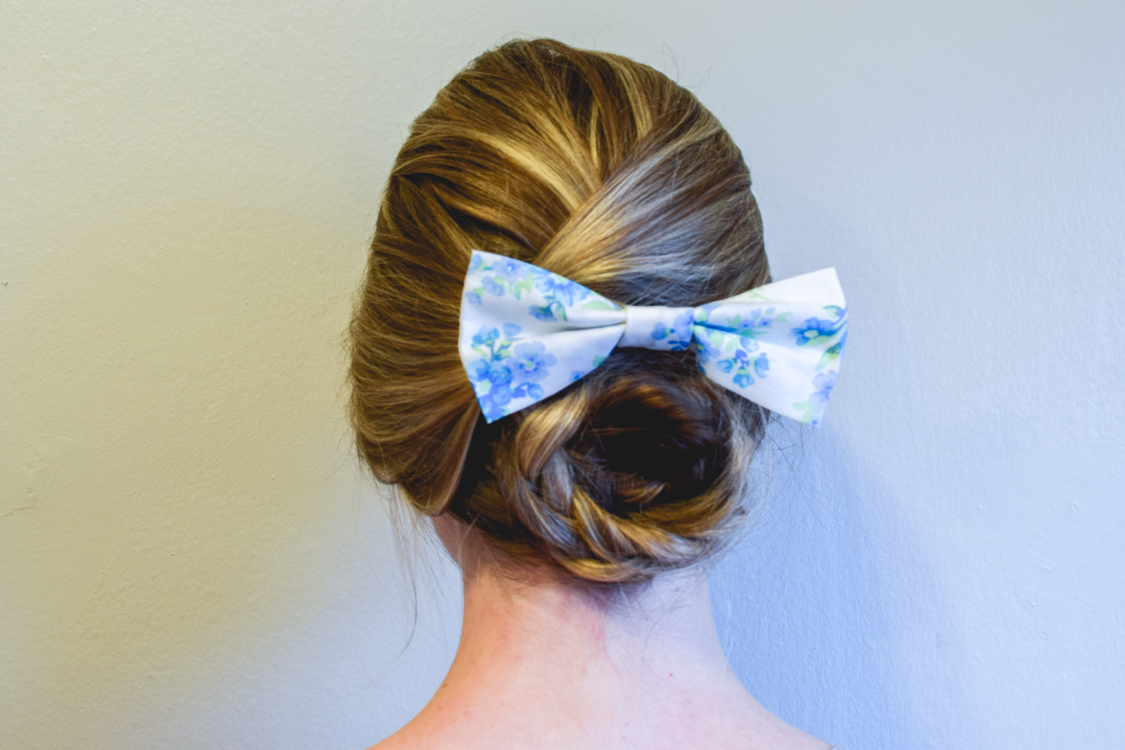 Since the spring, I've been trying out all kinds of braided buns, and there are two versions I really like.  The first is a very elegant and full version done by Rebecca of The Clothes Horse, which you can find here.  The second, the one I've done today, is a bit more understated and messy, and I love how it's a little asymmetrical.
It only takes a few minutes to do, and all you need are two small elastics and a handful of bobby pins.  Since I'm still a little new to hairstyling, I also used two mirrors to check my work.
 Divide you hair into two sections–one on top and one on the bottom.  Braid the top section together.  Try to do this all behind your head to get a nice, full braid.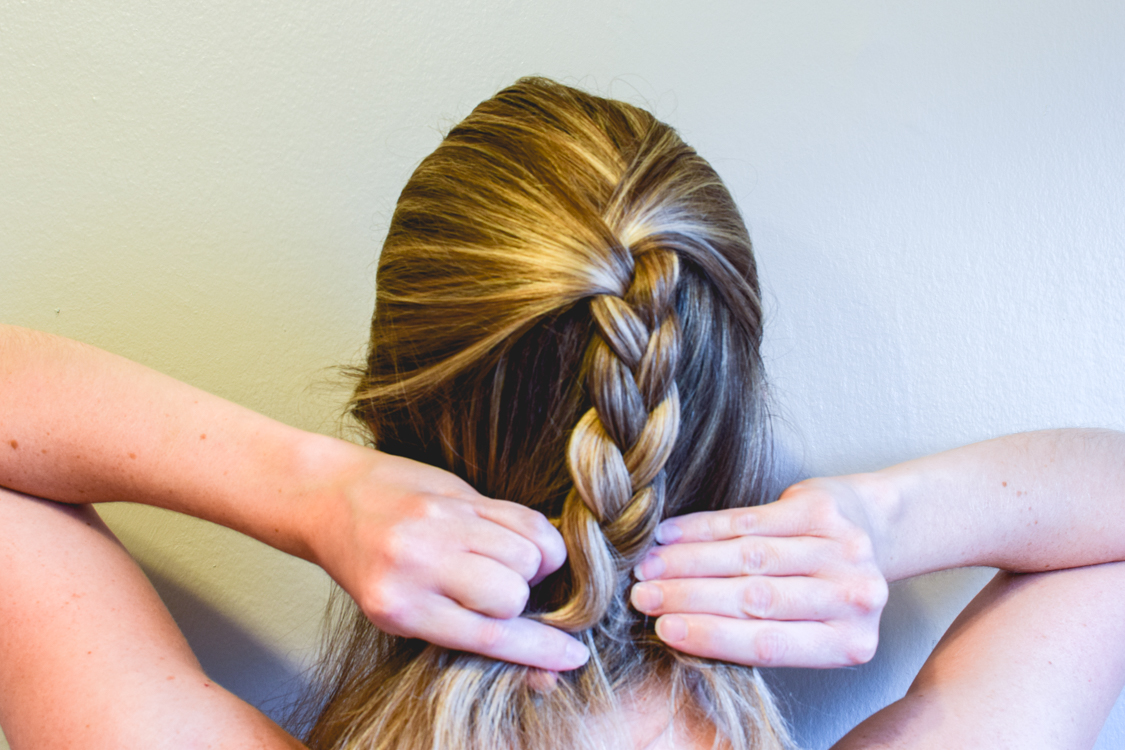 2.  Braid the bottom section of your hair.  This time, I'd suggest starting to braid it behind your head and then pulling it in front to finish it.  This gives it a curve that makes it easier for the next part.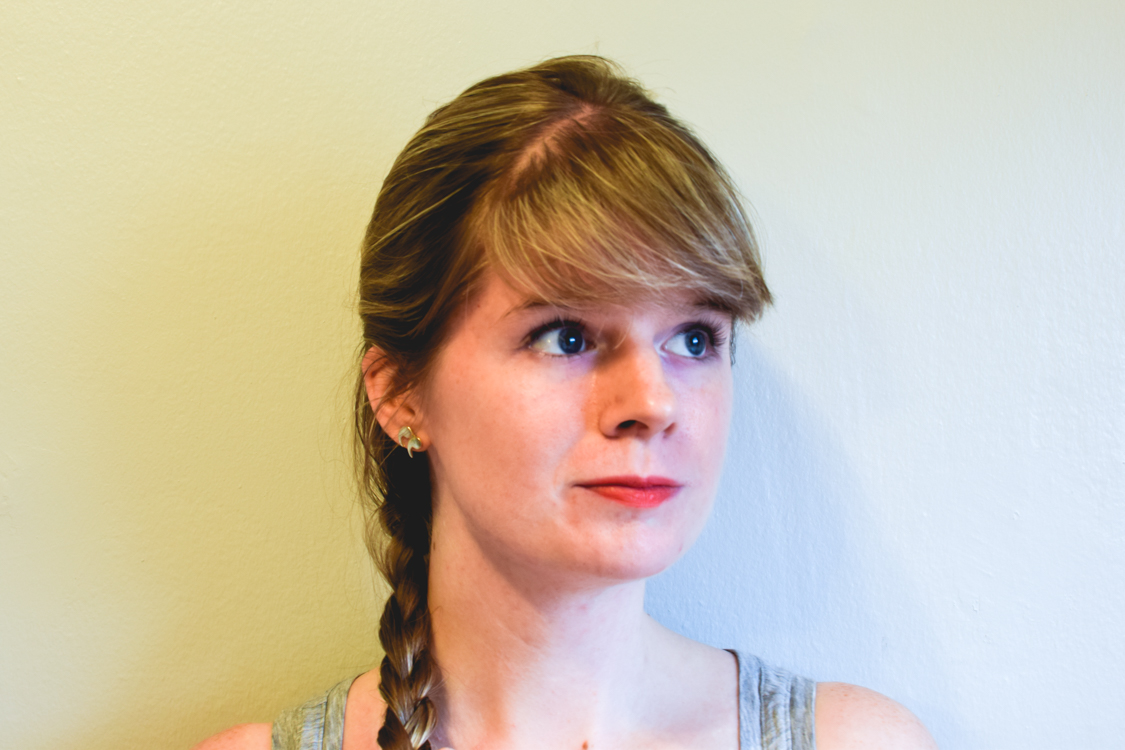 3.  Take the bottom section and twist it into a small bun.  Secure with a couple of bobby pins.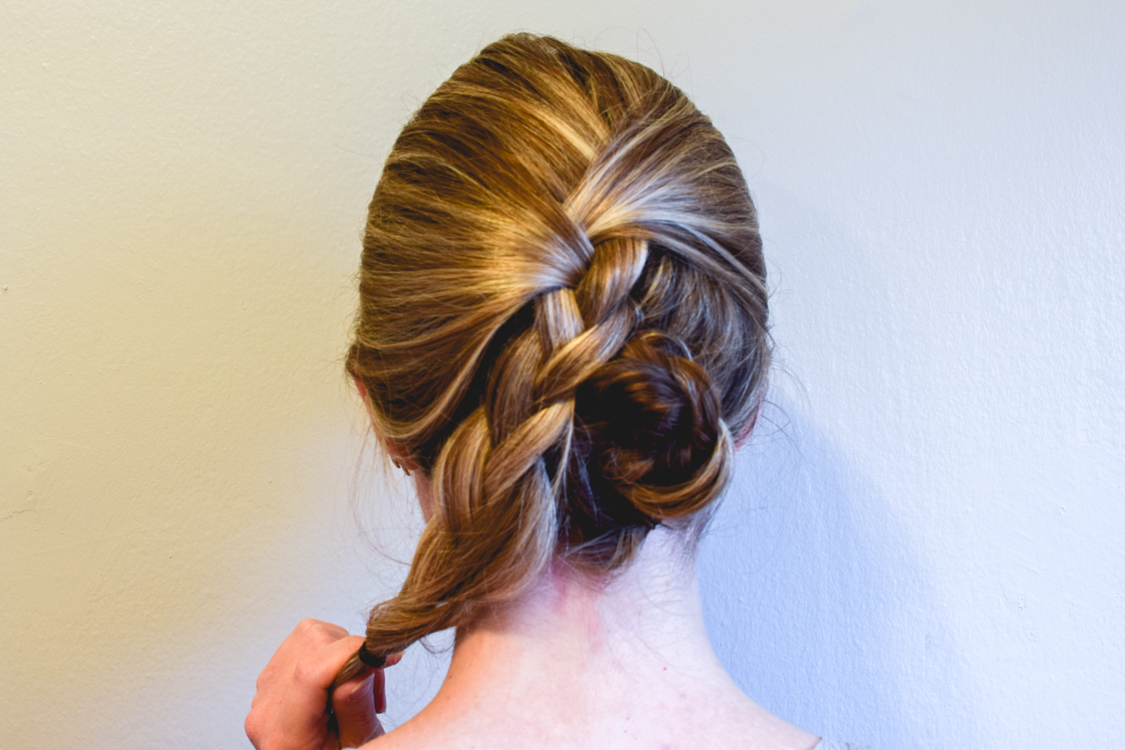 4.  Take the bigger braid on top and wrap it around the small bun you've just made.  Tuck in the ends and add a few more pins.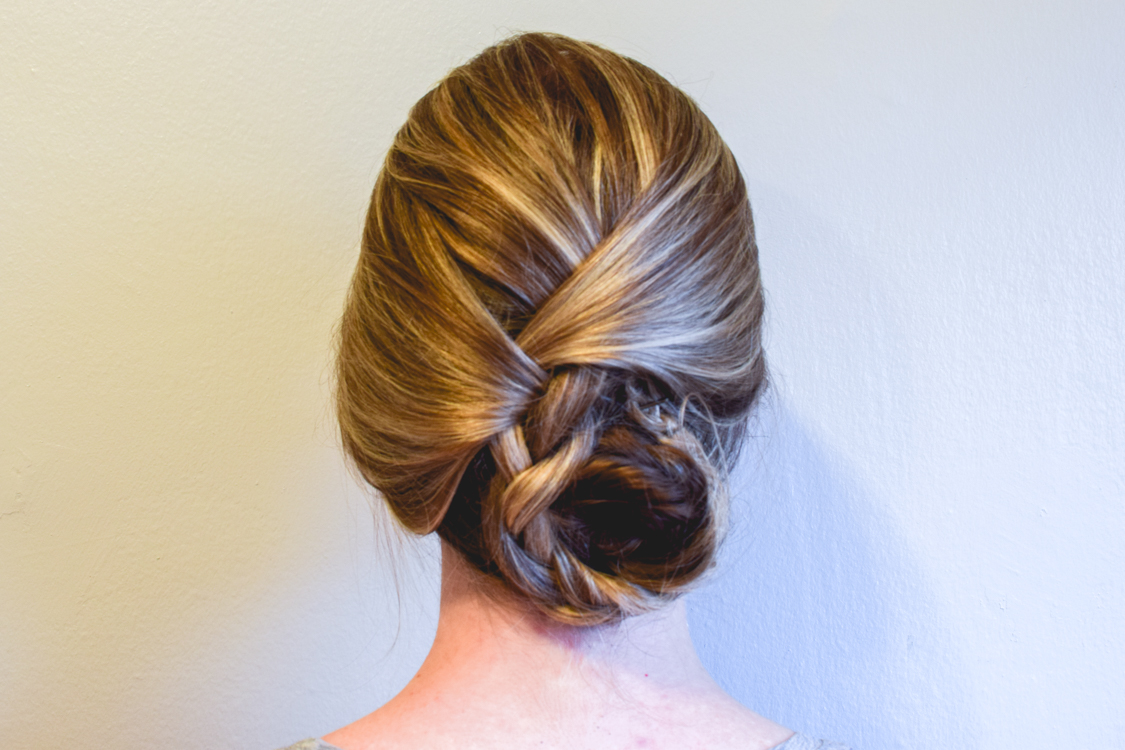 And that's it!  Once you get the method down, it's easy to customize–you can make the top braid loose and flowing or tight and chic.  I just bought this bow and wanted so badly to wear it for a blog post, so here it is!
Speaking of this bow, I recently found out one of my old college friends opened up an Etsy shop.  She's selling all kinds of cute, handmade bows, and I had to have one!  I love the soft floral print and that it's big enough to make a statement.  If you'd like to check out her shop, you can find it here.